BIOMASS FLUE SYSTEMs
- SERVICE SOLUTIONS BY TECHNOLOGY -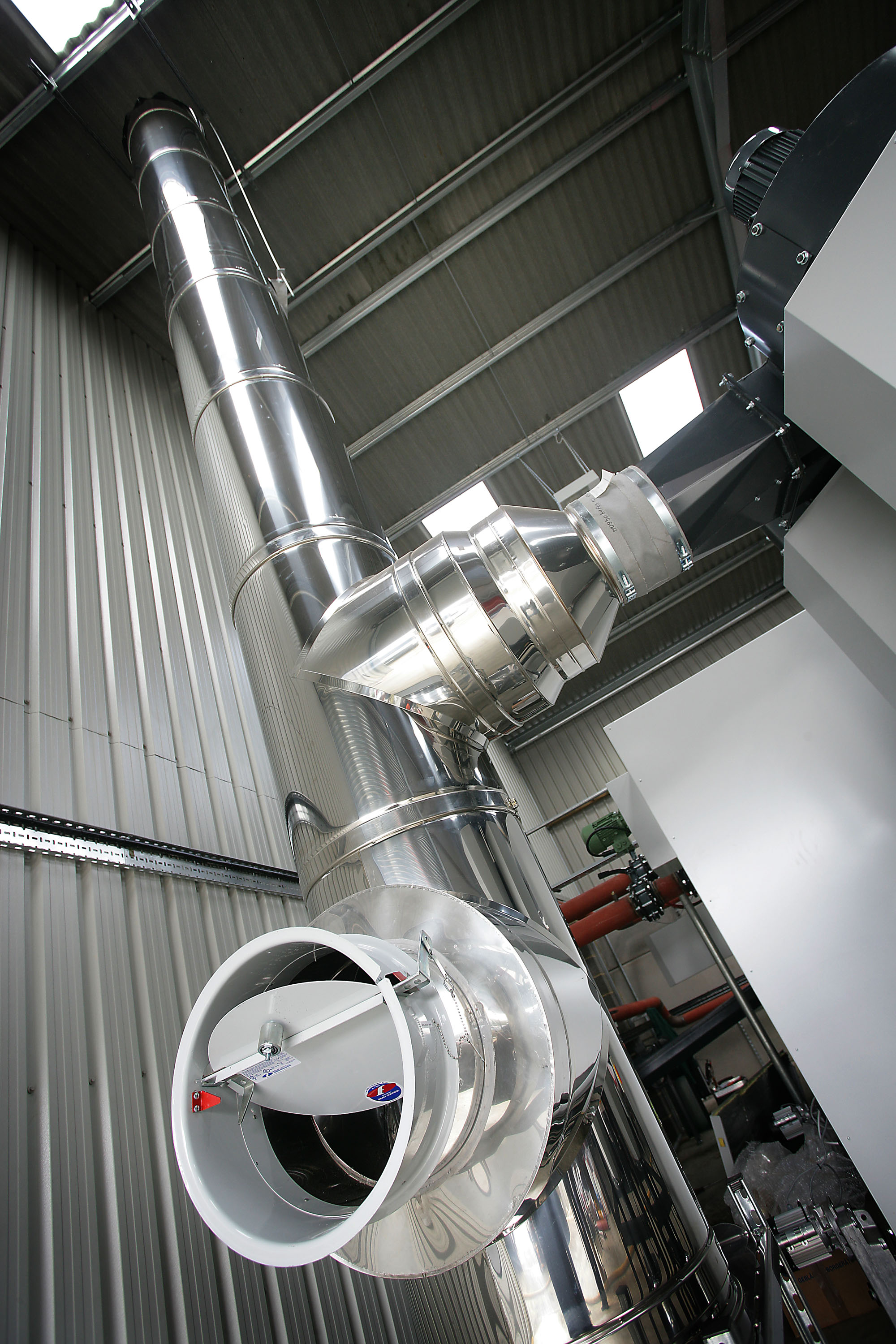 How we can help biomass system owners.
We can repair, service and maintain all aspects of biomass flue systems - in the plant room, on the roof or anywhere between. We also offer a range of value added services which are detailed below.
REPAIR • SERVICE • MAINTAIN • MANAGE • OPTIMISE
Our tailored service & maintenance solutions provide biomass system owners with a single relationship and contract through which every aspect of their system is taken care of. Here is an overview of our suite of services:
FLUE EQUIPMENT WE SERVICE
Filtration systems

Boiler connecting pipe

Flue riser

Condensate drainage
Draft stabiliser

Explosion relief

Sensor arrays

Flashing
BIOMASS SERVICES
✅ Remote Technical Support
✅ Complete 65 part boiler healthcheck
✅ Tailored Service & Maintenance
✅ Spares & Consumables
✅ 24/7 Emergency Response
✅ Fuel Supply & Management
✅ Boiler Performance Optimisation
PLANTROOM SERVICES
✅ Oil, LPG & Gas Systems
✅ Repair, Upgrade & Refurbishment
✅ Condition & Operation Report
✅ Pump sets & Controls
✅ Project and M&E Services
✅ Water Sampling
BUSINESS SERVICES
✅ RHI Protection
✅ Boiler Buy Back
✅ Site Training
✅ Asset Assessment
✅ Project Management
✅ SMS Text Monitoring
request a quote now
Complete our enquiry form and request a quote and receive more information.
overview
capability
Nationwide network of locally placed skilled service engineers specialising in district heating and other technologies.
Service engineers equipped with the latest tools and equipment.
Rapid response and out of hours support available.
Technical support available over the telephone from trained and friendly
Huge UK stock of spare parts and accessories with rapid delivery.
We have the capability to manage single or multi site estates, working indepedently or in partnership with your M&E services provider of facilities management agency.
Customer Benefits
Single interface and relationship to cover every piece of plant room equipment.
Cost effective provision. Our scale enables us to pass on our economies of scale.
Market leading proprietary 65 point service system, providing the most thorough checks and measures.
Dedicated customer portal to increase efficienct and turnaround of new service orders and replacement parts. Loyalty discounting applied automatically.
Reduced Total Cost of Ownership by improved operational efficiency, enhanced reliability and reduced downtime.
Improved income streams from incentive payouts.
500+
NUMBER OF SYSTEMS IN OUR CARE
Our experience & Track record
MPS is a innovative provider of renewable energy service and support solutions with an enviable track record of over 15 years in industry leadership. We serve and have served some of the nations favourite brands as well as leading intermediaries.
request a quote now
Complete our enquiry form and request a quote and receive more information.
Image credit: Laura Toffetti, DensityDesign Research Lab