BIOMASS FUEL SYSTEMs
- SERVICE SOLUTIONS BY TECHNOLOGY -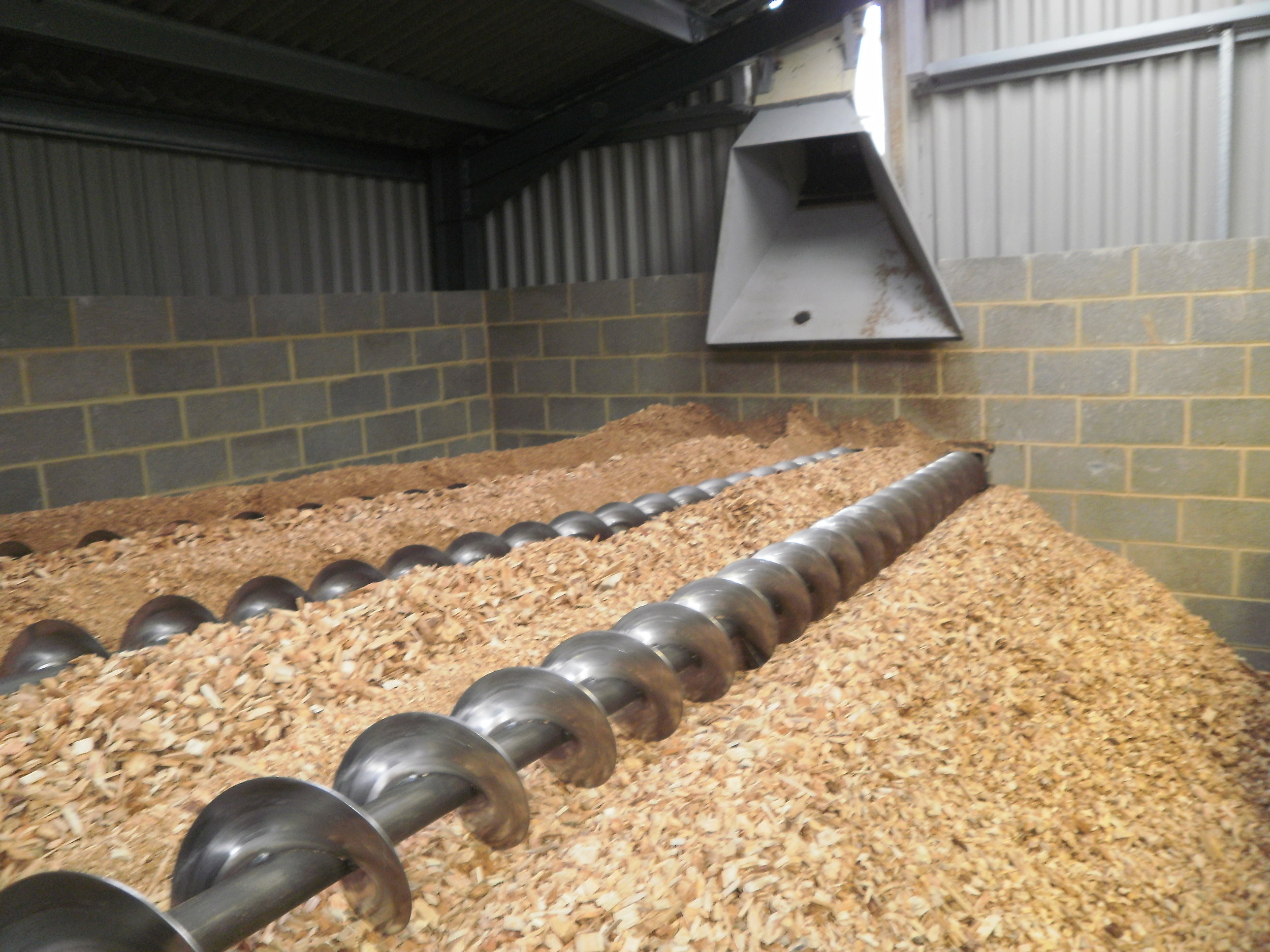 How we can help biomass boiler owners.
Is your biomass fuel in tip-top condition?
Your fuel store is the heart of your biomass system, but can very often get neglected.
All wood pellets contain some dust and fines, and these will build up over time. A high proportion of fines-to-pellets can cause problems and the likelihood of a breakdown, but undertaking some basic tasks every couple of years will ensure you always get the best from your biomass system.
Regular fuel store cleaning will help prevent unwanted boiler breakdowns
During the cleaning process we will remove from the store, all the wood dust and fines that have built up over time. These will gather on the bottom but also the slopes and walls and if the proportion of dust is quite high this will have an effect on boiler operation, potentially causing breakdowns due to poor combustion and/or fuel bridging in the store.
Myriad would advise to run the store as low as possible to utilise as much of the fuel as possible but if the dusty fuel is already causing problems then there may be no other option but to clean it all out and refill with a good quality pellet. If the quantity of pellets and dust in the bottom of the store is greater than 250kg then we class this as an extraction, which will need specialist equipment to complete. This can be arranged by Myriad on a separate day.
We also repair, service and maintain all aspects of biomass fuel systems, including storage and transport. We offer a range of value added services which are detailed below.
REPAIR • SERVICE • MAINTAIN • MANAGE • OPTIMISE
Our tailored service & maintenance solutions give biomass owners a single relationship and contract through which every aspect of their system is taken care of. Here is an overview of our suite of services for biomass boiler owners:
FUEL EQUIPMENT WE SERVICE:
Wood Chip and pellet fuel systems

Delivery mechanisms: Underground bunkers, hook lift, scissor lift, pumped, tipped and blown.

Walking floor
Agitators

Augers

Stoker / conveyors

Drop cells

Motors
BIOMASS SERVICES
✅ Remote Technical Support
✅ Complete 65 part boiler healthcheck
✅ Tailored Service & Maintenance
✅ Spares & Consumables
✅ 24/7 Emergency Response
✅ Fuel Supply & Management
✅ Boiler Performance Optimisation
PLANTROOM SERVICES
✅ Oil, LPG & Gas Systems
✅ Repair, Upgrade & Refurbishment
✅ Condition & Operation Report
✅ Pump sets & Controls
✅ Project and M&E Services
✅ Water Sampling
BUSINESS SERVICES
✅ RHI Protection
✅ Boiler Buy Back
✅ Site Training
✅ Asset Assessment
✅ Project Management
✅ SMS Text Monitoring
request a quote now
Complete our enquiry form and request a quote and receive more information.
overview
capability
Nationwide network of locally placed skilled service engineers specialising in biomass and other technologies.
Service engineers equipped with the latest tools and equipment.
Rapid response and out of hours support available.
Technical support available over the telephone from trained and friendly experts
Huge UK stock of spare parts and accessories with rapid delivery.
We have the capability to manage single or multi site estates, working indepedently or in partnership with your M&E services provider or facilities management agency.
Customer Benefits
Single interface and relationship to cover every piece of plant room equipment.
Cost effective provision. Our scale enables us to pass on our economies of scale.
Market leading proprietary 65 point service system, providing the most thorough checks and measures.
Dedicated customer portal to increase efficienct and turnaround of new service orders and replacement parts. Loyalty discounting applied automatically.
Reduced Total Cost of Ownership by improved operational efficiency, enhanced reliability and reduced downtime.
Improved income streams from incentive payouts.
500+
NUMBER OF SYSTEMS IN OUR CARE
Our experience & Track record
MPS is a innovative provider of renewable energy service and support solutions with an enviable track record of over 15 years in industry leadership. We serve and have served some of the nations favourite brands as well as leading intermediaries.
request a quote now
Complete our enquiry form and request a quote and receive more information.